How Do Anti-Collision Sensors Work?
Anti-collision sensors are rapidly becoming part of an essential network of safety systems designed to avoid and reduce the severity of road traffic accidents. These sensors rely on a lot of inputs like radar, laser and camera to detect obstacles and approaching stop signals from a location database. Warnings are then sent to the driver although some systems are capable of taking corrective actions automatically. Key players include Continental AG, Delphi Automotive, Denso, Bosch, TRW Automotive, Analog Devices, Autoliv, Freescale Semiconductor, Hella Kgaa Hueck, Hyundai Mobis, Infineon Technologies, Mobileye N.V., Murata Manufacturing, OmniVision Technologies and Panasonic Corporation.
New Truck Collision Warning System From Hyundai
South Korea's largest auto parts maker, Hyundai Mobis, announced in July that from 2021 it will apply an advanced forward collision avoidance system to its mid/large commercial vehicles. Eventually, the driver state warning (DSW) system will be extended to buses and sedans. South Korean media reported that the driver state warning (DSW) system developed by the company uses an infrared camera, "to detect drowsy driving, lack of attention behind the wheel and increased fatigue of the driver, helping to avoid a frontal collision." The cutting-edge system, which the company claims is the most advanced safety product in its class, analyses the driver's facial biometric data and warns about careless driving situations.
Existing DSW systems that have so far been applied on a limited basis to some premium sedans and commercial vehicles only recognize the direction of the driver's face and the opened or closed state of their eyes. However, the Hyundai Mobis system offers enhanced driving detection accuracy through driver identification based on facial feature points such as eyes, nose, mouth and ears as well as eye-tracking through pupil recognition. It combines driver state data captured from an indoor camera with chassis data such as speed, transmission and handling for analysis, thereby securing a higher level of reliability. The system detects lane departure and lane crossing caused by careless driving and alerts the driver with cluster indication, alarm sound and vibration.
Mekra Lang's Advanced Radar Based System
The German manufacturer of mirror and camera monitor systems for automotive applications, Mekra Lang GmbH & Co. KG has developed an advanced system for collision avoidance based on a 24 GHz radar system. The system, developed in cooperation with Preco Electronics Inc., the global provider of radar technology for vehicle operators, work-sites and the public, increases the safety of unprotected road users when turning right. The camera mounted on the side of the cab allows the driver to see the entire area to the right of the truck.
The system is automatically activated via the speed signal or the turn signal. The turn-off assistance system (AAS) can be retrofitted to trucks, buses and municipal vehicles. In June, it received the German general operating permit (ABE) and is therefore now eligible for the 'Turn off assistant' (IchHabDenAssi) initiative that is being launched this year for commercial trucks by the BVMI (Federal Ministry of Transport and Digital Infrastructure).

Delphi Collaborates With TomTom on 'Intelligent Driving'
Earlier this year Delphi Technologies, a UK based automotive propulsion solutions provider, announced its collaboration with TomTom, a leader in navigation, traffic and map products. The two companies will collaborate on electronic and software applications designed to further optimise vehicle fuel efficiency and emissions through the use of real-time mapping data. Delphi's 'Intelligent Driving' controls will use real-time mapping data to predict changing driving conditions, such as route infrastructure and topography, traffic congestion and weather, which will improve fuel efficiency, reduce emissions, and shorten commute times. Mary Gustanski, chief technology officer, Delphi Technologies said "Smart propulsion solutions are the next logical step in transportation. Our collaboration with TomTom will help us to find new opportunities to integrate more information about a driver's route, to enhance our proprietary Intelligent Driving controls and allow vehicles to drive better, cleaner and further."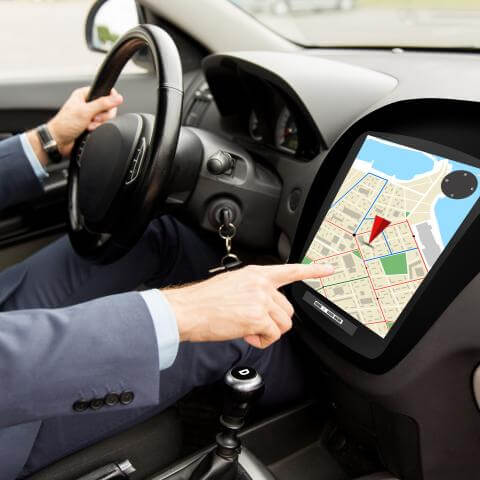 EU Launches Driver Assist Initiative
The European Commission recently put in place an initiative on road safety as part of its 2021-2030 policy framework. A key focus is on automated mobility. The initiative recognises that increasing degrees of automation offers significant potential to compensate for human errors and thereby improve road safety. But the technology also brings "new safety challenges that need to be addressed." The Commission proposes making the following features mandatory: Intelligent speed assistance; reverse detection sensor and reversing cameras; driver distraction and drowsiness recognition; lane-keeping assistance; advanced emergency braking; direct vision requirements; and pedestrian/cyclists detection.
Outlook
A just-released report published by Zion Market Research expects the global anti-collision sensor market to grow at a CAGR rate of 19.18%, to reach a valuation of $20.98 billion by 2025 from $6.21 billion in 2018. Adaptive cruise control, which applies brakes automatically when it detects the car to be approaching another one, is already used significantly in cars including Jaguar, Nissan, Audi, Ford, Toyota, Mercedes Benz, Renault and Tesla. The need for this and other intelligent car systems is expected to grow substantially in all of the major world markets.