Qualcomm has announced its first range of Wi-Fi 6E products to take advantage of Wi-Fi 6E. What do these new devices contain, and what is Wi-Fi 6E?
Wi-Fi 6E
Wi-Fi has gone through several historical changes since its introduction back in 1998. The first release of Wi-Fi operated on the 2.4GHz spectrum and had data rates between 1Mbps to 11Mbps. The first use of 5GHz came immediately after the release of Wi-Fi 1 which offered speeds up to 54Mbps. Since then, Wi-Fi has gone through a series of speed increases, channel changes, and updates to improve its performance. However, the increasing use of radio signals for communication is quickly putting pressure on the 2.4GHz and 5GHz spectrums, and this problem is compounded with the broad introduction of IoT devices. Therefore, the Wi-Fi Alliance in 2019 decided to make a massive overhaul of Wi-Fi with Wi-Fi 6E.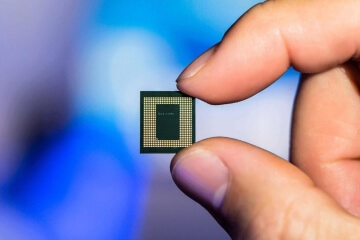 Credit: TechSpot
Wi-Fi 6 provided increased data rates compared to its predecessors, but 6E changes the game by opening up the 6GHz spectrum. Since the 6GHz spectrum is rarely used, the spectrum is mostly clean, providing Wi-Fi 6E devices with a far better spectrum for data transmission. The 6GHz frequency band adds 14 80MHz channels and seven 160MHz channels, and the use of 6GHz means that all previous Wi-Fi devices can't use it. This prevents older hardware from causing congestion further helping increase data rates and reduce interference. 
Qualcomm New Wi-Fi 6E Range
Wi-Fi 6E will provide engineers with a new playing field for creating more intelligent devices that can take full advantage of the clean 6GHz spectrum. Many mobile technology companies are developing Wi-Fi 6E devices for this very reason, and Qualcomm has just announced their latest range of devices. 
The range of devices, designed for use in phones and routers, allow for devices to connect to all Wi-Fi frequencies including 2.4GHz, 5GHz, and 6GHz. The FastConnect 6700, allows for data speeds up to 3Gbps, supports tri-band 4K QAM, and utilises the 160MHz band. Also integrated into the SoC includes Bluetooth 5.2, Qualcomm® aptX™ Adaptive Audio, Qualcomm® aptX™ Voice, Qualcomm TrueWireless™ Technology, and Qualcomm TrueWireless™ Stereo Plus technology. The second device, the FastConnect 6900, is a 2x2 mobile connectivity system offering speeds up to 3.6Gbps, VR-class low latency, and Bluetooth 5.2. Qualcomm's range of networking SoCs integrates quad-core ARM Cortex A53 processors, up to 16 spatial streams, 4k QAM, Advanced QoS, MU-MIMO, OFDMA, Uplink scheduling, TxBF, and Qualcomm® Wi-Fi SON.
Conclusion
While Wi-Fi 6E is expected to provide engineers with a clean spectrum and higher data rates, it still requires regulatory approval by multiple countries around the world. However, it can be expected that most, if not all, will open the 6GHz spectrum to Wi-Fi devices, and engineers can expect Wi-Fi 6E products to enter the market shortly.