The use of ultrasound technology, common in medicine, is fast becoming a feature across a broader spectrum of industries. Ultrasound technology is already used to analyse the uniformity and purity of liquids and solids using acoustic microscopy. It is also used in humidifiers in which ultrasound waves vibrate a metal sheet to spray the water as a fine mist. And it is used to create heat to weld plastics. The latest industry to adopt ultrasound technology to monitor wells is the oil and gas industry. Key Players include Analogic Corporation, Toshiba Medical Systems Corporation, Esaote S.p.A., Fujifilm Holdings Corporation, GE Healthcare, Hitachi Medical Corporation, Mindray Medical International Limited, Philips Healthcare, Samsung Medison Co. Ltd, Siemens Healthcare.
Aberdeen University Develop Ultrasound for the Oil and Gas Sector
In September, scientists at the University of Aberdeen's School of Engineering won joint funding to develop ultrasound technology to solve a multi-million-pound problem facing the oil and gas industry, namely scale formation in down-hole production tubing, which hampers fluid flow. The Oil and Gas Authority estimates that around 180 wells in the North Sea have issues with scale formation at a cost to the industry of approximately £106 million per year. The project will use ultrasound to monitor and remove scale through wave-emitting transducers that will be placed on the tubing to remove the scale from inside.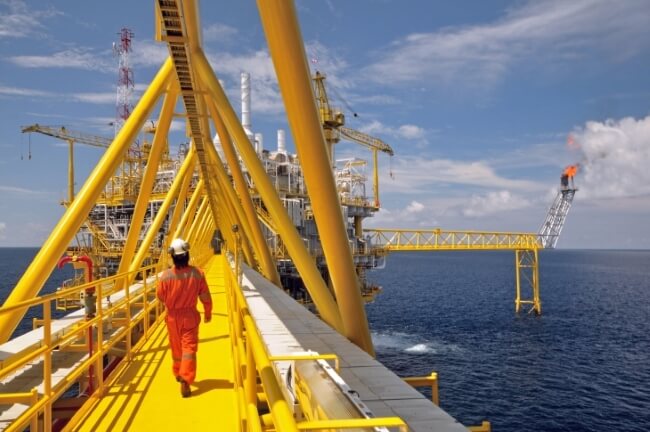 "The proposed ultrasound-based technology is an environmentally friendly, low energy consumption and low operating cost technique that can contribute to the improvement of well productivity and reduction of operation costs by removing the scales. What we hope to achieve in this project is to validate the technology in the laboratory through a series of experiments, before testing the performance of the technology under simulated reservoir temperatures and pressures," said Dr Hossein Hamidi from the University's School of Engineering. The project is co-funded by the Oil & Gas Technology Centre (OGTC) through its 'Calls for Ideas' initiative. Sarah Kirkwood, Project Engineer at the OGTC, commented: "Extending ultrasound technology to include scale prevention throughout the production period was an interesting innovation that inspired our review team."
Ultrasound for Plastic Welds
Ultrasonic welding technology for use in plastics is coming on by leaps and bounds. Although ultrasonic welding has long been the go-to method for permanent assembly of plastic parts, today's advanced machines offer faster, cleaner, more energy-efficient and repeatable welding as well as unprecedented control over the joining process. Current machines allow manufacturers to control: amplitude, weld time, hold time, energy, power, collapse distance and horn velocity. Recently, Branson UItrasonics unveiled its GSX-E1 Series ultrasonic welder, the first unit based on the company's new GSX platform.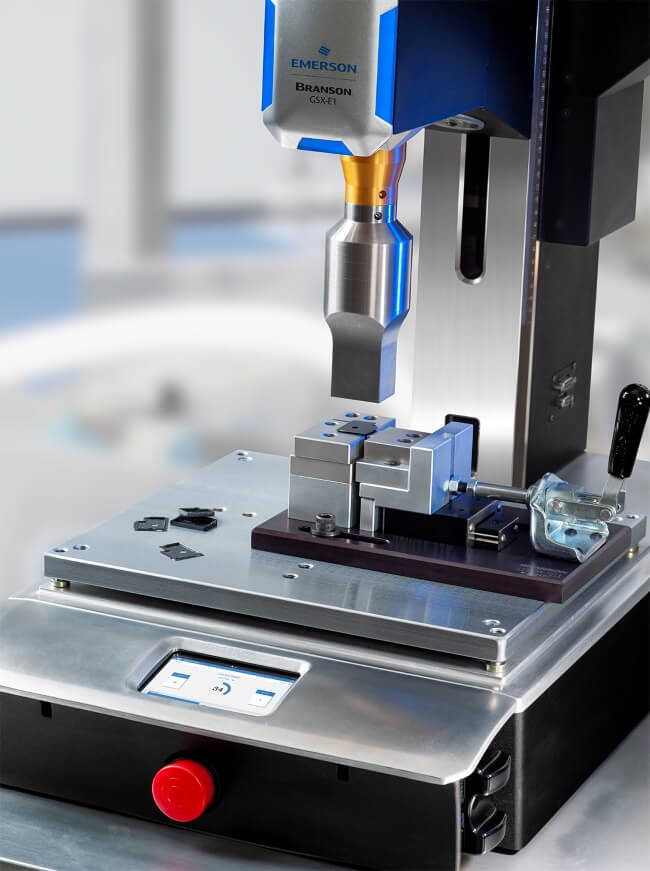 Credit: Emerson
Tarick Walton, global product manager for ultrasonics at Branson, says the platform took three years to develop. "This first model meets manufacturers' growing demand for damage-free welding of smaller and more intricate plastic parts, such as those with thin walls. Early users include manufacturers of medical and wearable devices with embedded electronics," he said. In another recent development, Dukane Corp., the global provider of plastic welding technologies, has developed an ultrasonic welding solution for a medical device company to weld three tiny film caps to a polycarbonate disposable sensor for artificial blood.
Forkbeard Technologies Unveils Ultrasound-Based Positioning Technology
In October, it was announced that the Norway-based technology company Forkbeard Technologies AS will present and demonstrate its revolutionary ultrasound-based mobile indoor positioning technology at the end of the month. The company's platform leverages onboard smartphone audio processing capabilities to deliver location accuracy with sub-second latency, and 99.9% room-level accuracy. Indoor positioning technology impacts dozens of enterprise industries including logistics, warehousing, smart buildings and homes, data centres, manufacturing plants, retail, hospitality, and more.
Forkbeard CEO Wilfred Booij said, "The ability to leverage the existing capabilities of billions of smart devices already on the market enables rapid adoption across multiple market verticals." According to Booij, Forkbeard's patented Ultrasound technology produces positioning accuracy results that are far superior to the radio frequency-based technologies used by others within the industry. The Forkbeard sonar smartphone indoor positioning technology is roughly 100 times more accurate than standalone Bluetooth, WiFi, or RFID based positioning solutions.
NRG Marine's Sonihull Ultrasonic Anti-Fouling 
The UK-based manufacturer of the Sonihull ultrasonic anti-fouling system, NRG Marine, is looking to boost its market share with the recent appointment of Quantum Marine Marketing (QMM) as an agent in the commercial shipping sector. NRG Marine's commercial director Darren Rowlands said: "We are looking forward to working with Quantum to fulfil the potential in our home market and to maintain our rapid overseas growth". The Sonihull system uses low power multi-frequency ultrasound transducers to induce cavitation on the surface being protected. The ultrasound transducers are bonded to the dry side of the RSW equipment or pipework being protected, removing the need for drilling, welding, extra pressure-testing and classification surveys. The technology works on all hard surfaces and is especially effective in locations where conventional antifouling is either impractical to apply or struggles to perform.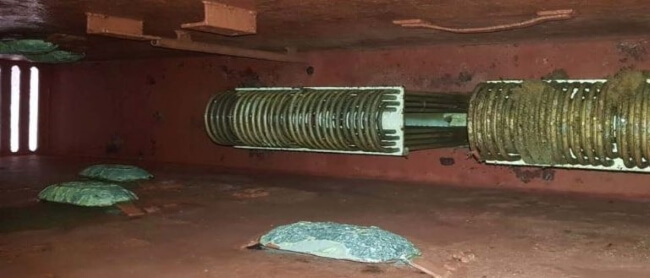 Typical Boxcooler installation results. Image shows box coolers with (left) and without (right) Sonihull ultrasonic antifouling protection, after 12 months in service. 
Credit: NGR Marine
Outlook
A recent ultrasound devices market report projected a market size of $11.2 billion by 2025, having grown at a CAGR 5.20% since 2019. Sub-sectors of the ultrasonic market that are expected to grow to include trolley/cart-based ultrasound devices and compact/handheld ultrasound devices.