Wireless charging technology is fast transforming the demand outlook for e-bikes and other electric vehicles (EVs). It involves the transmission of energy from a power source to a device, without wires or cables and is comprised of two parts: a transmitter (the actual charging station itself) and a receiver (which is inside the device to be charged). Charging a device by this means has a number of advantages including convenience and the fact that it is maintenance free. Key players are IDT, Texas Instruments, NXP/Freescale, ADI/Linear Tech, Qualcomm, Broadcom, STMicroelectronics, On Semiconductor, Semtech, ROHM, Toshiba, Panasonic, Maxim, Generalplus, E-Charging Inc. (CPS), CVSMicro, Xiamen Newyea Tech, ZoneCharge and BOEONE.
Würth Elektronik Supports E-Bike Wireless Charging 
In September, Würth Elektronik eiSos GmbH & Co. KG the manufacturer of electronic and electromechanical components for the electronics industry announced that it is now offering support to companies wishing to exploit the advantages of wireless charging for e-bikes and small Evs. Sven Lerche, Business Development Manager for New Mobility at Würth Elektronik eiSos, explained: "Wired charging requires about 2,000 to 5,000 mating cycles per battery life. Especially because users usually load partially discharged batteries to secure their mobility, charging sockets and connectors often wear out faster than the battery cells. Repairing charge sockets or chargers are rarely economical. Wireless charging is definitely an extremely interesting alternative."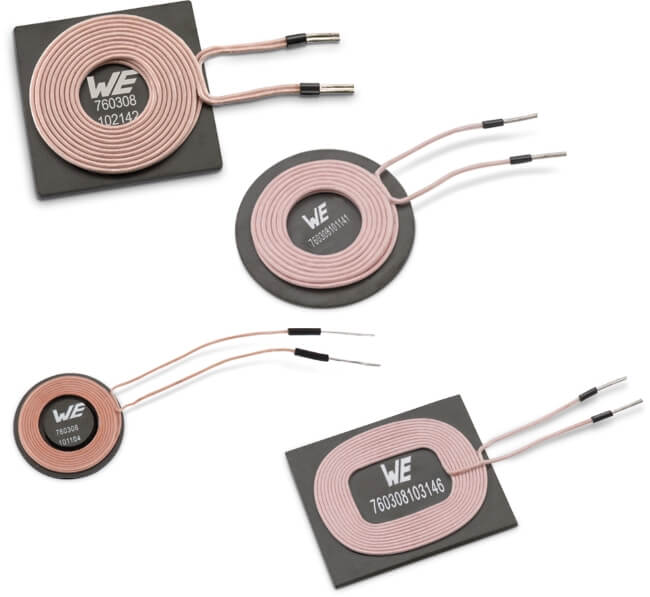 Credit: Würth Elektronik
Würth Elektronik dismisses what it claims are the three most widespread prejudices against wireless power: low efficiency; fear of electric shocks or burns; and the belief that wireless power is expensive. In the first instance, the company asserts that efficiency rates can be "around 95 percent." Any concerns about electric shocks or burns have so far proved to be unfounded. And in the case of cost, although the slightly more complex electronics of replacing plugs and sockets with wireless power coils have an initial cost, over time wireless charging is cost-neutral.
Oslo to Install First Wireless EV Taxi Charge Points
Norway's capital city, Oslo is about to become the world's first metropolitan area to install wireless, induction-based charging stations for electric taxis. The move is in a bid to create a zero-emission cab system by 2023. This is being done as part of a government mandate that all new cars sold in the country be all-electric by 2025. The taxi charging system will be installed by the Finnish utilities firm Fortum, which is working with US Momentum Dynamics and the municipal government of Oslo. Charging plates will be installed in the road that will connect to energy receivers in the vehicles themselves. This allows for charging up to 75 kilowatts. Using this induction method, the taxis can be charged as they wait in a taxi rank or a slow-moving queue.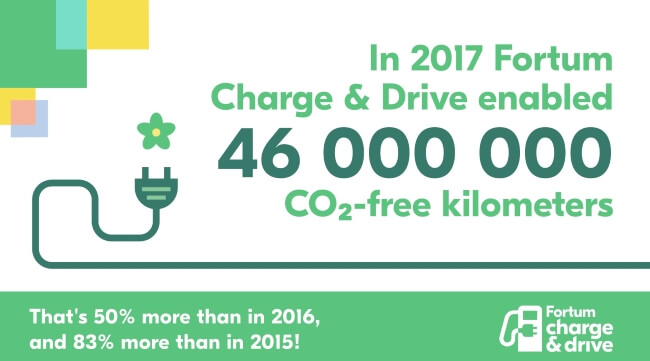 Credit: Fortum
Fortum 'Charge & Drive' has long been working with the taxi industry to enable electrification of the taxi fleet. However, the existing charging infrastructure has proved to be the greatest hurdle to electrification due to the length of time it takes for taxi drivers to find a charger, plug in and then wait for the car to charge. The wireless fast-charging project aims to use Oslo as a test case before solve rolling out the system in other countries. Annika Hoffner, Head of Fortum Charge & Drive commented, "We will install the wireless chargers at taxi stands, such as the one at the Oslo Central Station. Taxis will be able to drive up to the charger and a wireless charging session will automatically start. This allows the taxis to charge in a place where they would anyway be waiting for new customers."
WiTricity and Qualcomm Join Forces
Qualcomm Inc, which in May 2017 launched Dynamic EV Charging (DEVC) through its subsidiary Qualcomm Technologies Inc, was taken over earlier this year by WiTricity. The takeover has given WiTricity access to some of Qualcomm's wireless charging technology, such as Qualcomm's 'Halo'. This technology relies on resonant magnetic induction to transfer energy between a pad on the ground and another under the floor of a compatible EV. WiTricity is pitching the acquisition as a way for the wireless electric car industry to get the tech to consumers faster than if both companies had continued working as separate entities on the same problem.
In a statement, WiTricity CEO Alex Gruzen said, "WiTricity's wireless charging technology is key to the future of mobility which is clearly electric, and increasingly shared and autonomous. Electric vehicle drivers and fleets demand a simple, effortless charging experience. Bringing the Qualcomm Halo technology into the WiTricity portfolio will simplify global interoperability and significantly accelerate commercialization." 
Outlook
There is a huge potential for wireless EV charging and a raft of new players are beginning to enter the market. A recent study expects the wireless EV charging market to reach a value of $4.96 billion by 2024, from $191.57 million in 2016. This is a CAGR of 50.21%. The fastest growing segment of this market is in the >50 KW power supply range.