Introduction
The use of unmanned aerial vehicles (UAVs), or drones, in the maintenance of electrical systems is rising fast as they gradually replace traditional maintenance processes. Drone costs are dropping even as their functionality with regards to increasingly sophisticated high-resolution cameras, thermal imaging, GPS, LiDAR and other sensors, is rising. Comprehensive maintenance on power systems needs to be carried out at regular intervals and drones are the ideal tool to inspect hard-to-reach places safely and provide high-quality image data. A recent PwC report values the market for drone-powered solutions in the power and utility sector at $9.46 billion. But the market is still in its infancy and looks set to expand substantially in the coming years. Companies providing drone inspection services to the power industry include Kopterflug GmbH, PQ Plus GmbH, Testo SE & Co., STEAG Energy Services GmbH.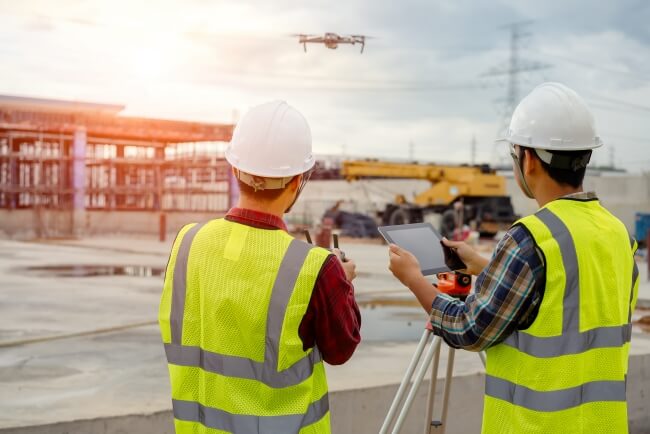 US Power Utilities Deploy Drones
In the US, the way was paved in June 2016 for more utilities to use drones when the Federal Aviation Administration (FAA) instituted new rules governing the sector. Oklahoma Gas and Electric (OG&E) was one of the first power utilities to take advantage of the new rules by deploying several multi-rotor inspection drones equipped with sensors and hi-res cameras to help plan power line and wind turbine maintenance. In a company press release, Spokesperson Kathleen O'Shea said "In the past, we've used helicopters, and we'll still use them as necessary, however, drones can be deployed faster than helicopters in most scenarios. We're discussing several potential uses such as inspecting power distribution lines, inspecting wind farm turbines, and inspecting the inside of power plant equipment like boilers and stacks." OG&E is the state's largest energy company with more than 800,000 customers.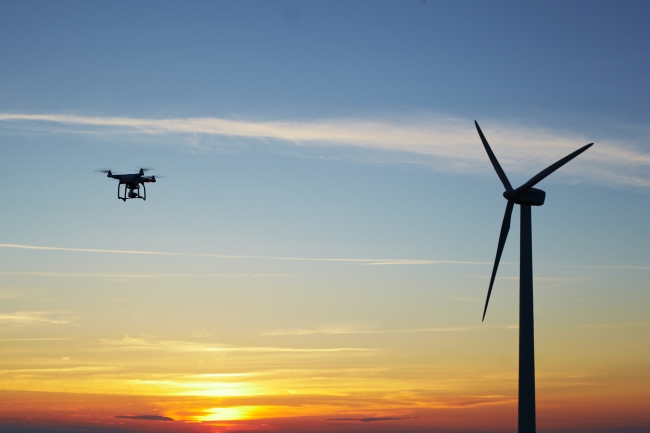 Meanwhile, the Virginia utility company, Dominion Virginia Power, uses drones to inspect its Hampton Roads power line. Since using the drones, the company has discovered six critical issues with power lines. Dominion now plans to eventually expand the drone programme across the state. Dominion Virginia Power and Virginia Beach-based HAZON Solutions have been conducting demonstrations of drones to help patrol electric transmission lines that cross Virginia. Steven Eisenrauch, Dominion's manager for electric transmission, forestry and line services explained, "Before Dominion started using the drones, they had to fly helicopters or have crews climb up to the lines."
Tata Power - a Drone 'First' In India
In July it was announced that Tata Power Delhi Distribution Limited (TPDDL), had become the first power utility in the country to deploy micro drones for the maintenance of its network. The drones, each weighing less than 2 kg and flying less than 200 feet, are used to patrol the company's 66 and 33 kV transmission lines. TPDDL CEO Sanjay Banga explained, "They are equipped with integrated thermal vision camera to render infrared radiations, LIDAR (Light Detection and Ranging) capability to measure distances with the use of laser lights, and high-resolution camera for electrical asset inspection." Monitoring and mapping are done via the drones' GPS-enabled autopilot system under the control of a ground station. The drones are used to capture close-up, detailed imagery of the installations, scan potential defects for the help of maintenance personnel and to capture tower and pole images from various angles, giving a fuller picture, which is often not possible with other inspection methods. They are also used to determine if anyone is encroaching on the power lines along with thermal inspection at grids.
eSmart Systems Raises Predictive Maintenance Funds
Earlier this year, the Norway-based deliverer of intelligent monitoring and remediation systems to energy markets, eSmart Systems, announced the raising of $34 million in funding to expand its maintenance activities internationally. The company's 'Connected Drone' product leverages computer vision to visually inspect assets. It funnels data about towers, poles, and other components of large-scale electrical systems to web, desktop, and mobile apps while performing analytics on that data to help identify potential problems like rusted power-lines.


Regulatory oversight needs updating
Despite the introduction of new US regulations that has encouraged utilities to deploy drones for maintenance, the regulatory environment in many other countries is still far from satisfactory. The most significant regulation is the Beyond Visual Line of Sight (BVLOS) rule, which states that a pilot cannot fly a drone beyond where it can be seen. This rule will need to be relaxed to enable drones to compete much more effectively with manned helicopter flights. In the UK, the VLOS is specified as 500 metres away from the pilot and 120 metres from ground level. David Williams, Principal Compliance Officer at Texo Drone Survey and Inspection, told Power Engineering International, "There are specific applications where BVLOS is anything beyond 500 metres for example, for inspection of a wind turbine several km offshore. There is a move towards BVLOS and extended VLOS which would take you up to 1500 metres. The technology is there for that now, and regulators are starting to work closely with operators."