An industry-leading 5G digital platform and a world-class wideband radio frequency (RF) transceiver technology are expected to deliver fully optimised 5G base stations solutions. 
Bermuda-based Marvell and Analog Devices Inc (ADI) and are to offer fully integrated 5G digital front-end ASIC, or application-specific integrated circuit, solutions, along with tightly coupled RF transceivers. Marvell is providing its 5G digital platform for this collaboration with ADI developing the next generation Radio Unit (RU) solutions. The solutions will include baseband and RF technology which is optimised for a diverse set of functional splits and architectures.
"ADI has consistently been at the forefront of cellular radio technology," said Analog Devices' president and chief executive officer (CEO), Vincent Roche. "We see tremendous opportunity in our collaboration with Marvell to optimize the 5G RF and digital chain for the benefit of our common customers. The solutions we are developing in conjunction with Marvell will allow our customers to build highly optimised, high performance products for this dynamic market."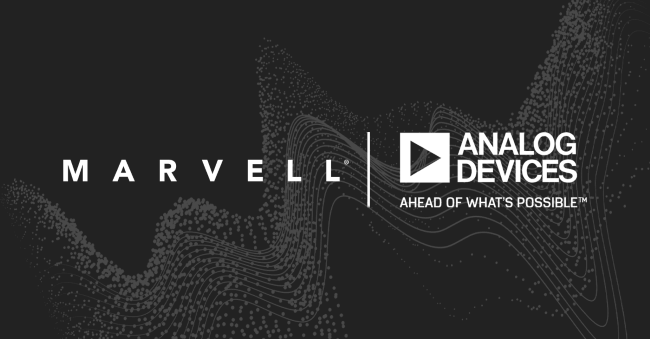 Multiple Inputs
The increased complexity of 5G radio units, driven by the huge deployments of multiple input, multiple output (MIMM) antennas along with the millimetre wave spectrum requirements, presents challenges to the designs for RF and radio networks. A 5G network operates in the microwave band of the electromagnetic spectrum for its many users. Microwaves are to be found between 300 megahertz and 300 gigahertz. Mobile phones use the microwave band frequencies of 900MHz to 1.8GHz. 
The 5G radio access network, which includes mmWave transmission, and the core network are a 5G network's two main components. These two components also used by the 5G network's predecessors, 3G and 4G. For consumers, 5G holds the promise of bandwidths as high as 100 megabits per second. In May 2019, ADI introduced a new solution for mmWave 5G with what the company said is the highest available level of integration to allow for the reduction of design requirements and complexity in the next generation of cellular network infrastructure. The solution combines ADI's advanced beamformer IC, up/down frequency conversion and additional mixed signal circuitry. ADI said that its heritage in mmWave allows its customers to take advantage of world class applications and system design to optimize complete lineups for thermal, RF, power and routing considerations.
"Marvell is pleased to collaborate with ADI in addressing a significant opportunity in the next wave of 5G network architectures," said Marvell president and CEO, Matt Murphy. Optimised partitioning of RF and mixed signal technology with both digital ASIC and baseband silicon are expected to be necessary to achieve the low power, size and cost requirements for 5G. Murphy added: "Marvell's leadership in baseband, digital ASIC and transport processors combined with ADI's RF transceiver technology creates an industry-leading architecture for 5G OEMs looking to accelerate time-to-market."