Energy costs are an important consideration for industrial companies, typically accounting for an average of 30% of operating costs although this can be as high as 50% for data centres. One problem is load harmonics. These are signals with frequencies that are 'multiples' of the original signal and can be caused by switching loads on and off. Harmonics often contaminate older power grids by creating 'dirty power'. This is an abnormality in the power quality delivered to a system. The abnormalities can include low power, voltage variations, frequency variations, and surges.
Schneider Develops Network Pollution Solution
In February, Schneider Electric GmbH the German based provider of integrated power management systems (PMS) announced the introduction of a high-precision network measuring device, the Power Logic ION 9000. It describes the device as part of a complete PMS, which provides all the tools to permanently remove 'dirty power' from the power grids and at the same time monitor power consumption. The component can automatically connect the measured values with other data and communicate trends, events and fault records. "This is not only smart, it also makes sense. Because practically it means electricity costs can be reduced and stabilized if power management systems help to identify the causes of dirty power," said the company release.
Drew Reid, Offer Manager of Power Solutions at Schneider Electric commented, "Legacy power meters aren't fast enough to capture a transient that occurs in a millionth of a second, does its damage and disappears." The ION9000T samples at 10 MHz on 4-phase voltages. Additionally, it can capture and record sub-cycle transients and provide assistance to engineers to find the root of certain problems. "Fortified with onboard power quality analytics, this is a powerful tool in reducing exposure to the unnecessary risks that threaten operations and power reliability," he continued.
ABB and Transco Roll Out Substation Digital Solution
In March, ABB Group the Swiss-Swedish provider of robotics, power, heavy electrical equipment, and automation technology and Transco the Abu Dhabi Transmission and Despatch Company rolled out a first-of-its-kind 'substation to substation' digital solution as part of the 400 kilovolt (kV) Al Dhafra switching station project. ABB will introduce a complete range of technologies and innovative concepts to the pilot project. Digital substations, a key component of smart power grids, remove the last electrical connection between high voltage equipment and protection and control equipment. The ABB solution introduces new and innovative fully digital control, protection and communication features for mission-critical applications and is part of wider innovation enabling the digital transformation of the power industry.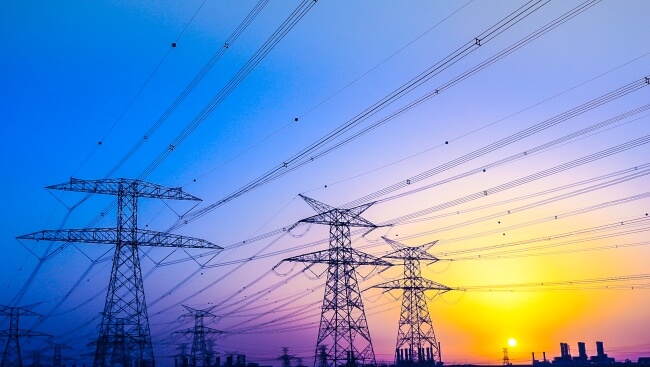 "With the advancement in digital substation technology, ABB and TRANSCO are pioneering a truly unique substation-to-substation solution that will better utilize the existing digital technology, whilst improving availability and reliability of the mission-critical application," said Dr. Mostafa AlGuezeri, Managing Director of ABB's Power Grids business in the UAE, Gulf and Near East." ABB will supply its protection relays, merging units, fibre-optic communication equipment and gas-insulated switchgear with non-conventional instrument transformers.
GE's Grid Solutions Business Wins New Contracts
GE Renewable Energy's Grid Solutions business recently announced five major Static Var Compensator (SVC) technology milestones and project awards. "Static Var Compensator (SVC) solutions are a cost-effective and efficient means to provide dynamic voltage support and maintain the reliability and efficiency of power supply," says Fabrice Jullien, Global Flexible AC Transmission Systems (FACTS) Business Leader for Grid Integration Solutions, GE Renewable Energy's Grid Solutions business. The solutions are easy to integrate into both existing and new infrastructure and reduce the costs of building new network extensions. The contracts include the selection of GE's SVC technology by VT Transco for its Vermont US transmission utility.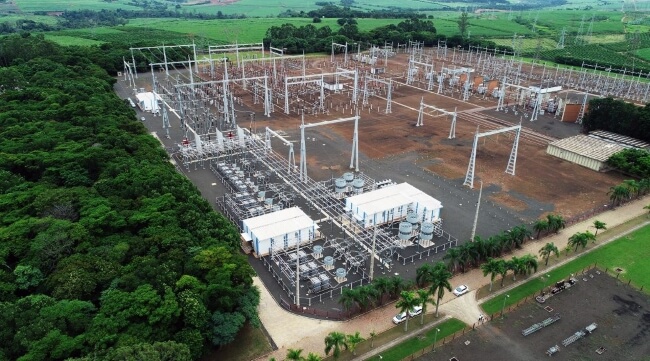 GE's SVC technology helps solve complex grid challenges. 
Credit: Courtesy of General Electric.
The SVC enables the utility to operate at 115 kV and supply from +50 Mvar to -25 Mvar. It has improved network reliability and voltage performance in the area; an SVC delivered to Santa Barbara D'Oeste, Brazil that operates at 440kV and supplies +/- 300 Mvar of power compensation. The SVC at Santa Barbara D'Oeste is one of the largest ever delivered by GE; the Power Grid Company of India recently selected GE to implement a 500kV, -500/0 Mvar SVC solution to reinforce the utility's grid around newly-installed transmission infrastructure; a project awarded to GE for an SVC upgrade at Rød and Verdal, Norway. This is one of the largest upgrades ever performed in the world; and the Saudi Electricity Company putting into service GE's Main Reactor Design unique and patented solution, rated at -150/+300 Mvar to provide fast voltage support and stabilize power across its regional network. 
Outlook
A recent market report into the global FACTS market size projects a market size of $1.7 billion by 2024, from $1.2 billion in 2019. Major market drivers include growth in transmission lines; a rising focus on energy generation using renewable sources; and surging demand for STATCOM (Static Synchronous Compensator) shunt devices for voltage control. FACTS devices provide solutions to ease the pressure on existing transmission lines and save high investment costs required for building new network extensions. And this is expected to increase the demand for FACTS in utilities.