Introduction
New technologies, such as those used in hybrid and electric vehicles, pose a particular challenge to the thermal optimisation of electronic systems. Most electrical and electronic failures are caused by the thermal overload of the components so it is clear that the lifetime of electrical and electronic systems depends largely on their thermal load. As the Stuttgart, Germany based Center for Thermal Management ZFW made clear in a recent statement, the development of new electronic products inevitably entails the incorporation of innovative solutions from the field of heat management in electronic assemblies and systems to avoid thermal overload.
Innogrit Chooses Moortec Thermal Sensing Solution
In September, it was announced that the Shanghai, China headquartered artificial intelligence (AI) and data storage company, Innogrit Technologies Co., Ltd, had chosen Moortec's 28nm thermal sensing solution to optimise performance and increase reliability for InnoGrit's recently announced Shasta and Shasta+ SSD controllers. InnoGrit specialises in developing high-performance, energy-efficient technologies that reduce network traffic in relation to the storage and transport of large amounts of data required by next-generation applications, including Artificial Intelligence (AI), cloud, and other big data systems. Moortec provides embedded subsystem IP solutions for Process, Voltage Temperature (PVT) monitoring, targeting advanced node CMOS technologies on 40nm, 28nm, 16nm, 12nm and 7nm. Dishi Lai, Co-Founder VP of SOC Engineering at InnoGrit Corporation said, "Moortec's highly accurate embedded thermal sensing solution has allowed us to manage temperature better, squeeze performance further, and increase the compelling position of our Data Acceleration Engine chip within the marketplace".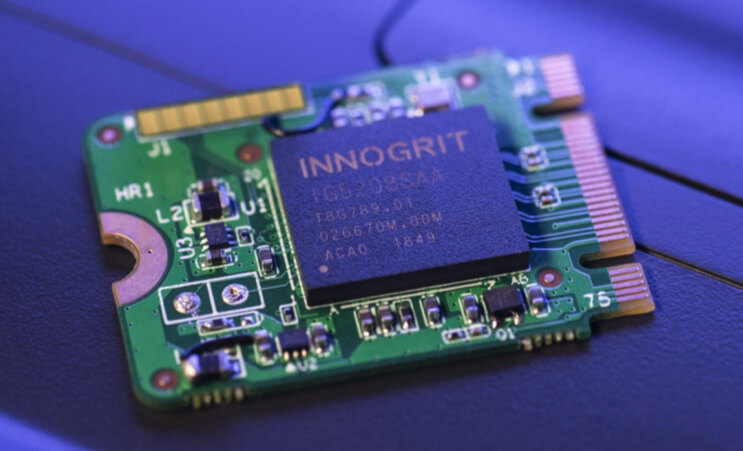 Omron Launches New D6T Thermal Sensor
Omron Electronic Components, the Japanese headquartered provider of automated services to the industrial automation, electronic component and healthcare sectors, has added a wide-angle element version of its 'D6T MEMS Thermal Sensors'. The new version offers the widest field of view that Omron has ever delivered and is one of three new D6T variants announced by Omron. The D6T sensors are based on an IR sensor which measures the surface temperature of objects without touching them. They are exceptionally well suited to temperature detection in a wide range of Internet-of-Things and other embedded applications. The sensors use a thermopile element that absorbs radiated energy from the target object. Incorporating a state-of-the-art MEMS thermopile, custom-designed sensor ASIC and signal processing microprocessor and algorithm into a tiny package, the D6T is believed to offer the highest signal-to-noise ratio (SNR) in the industry.
TT Electronics Thermal Tracking Sensors
TT Electronics Plc, the UK headquartered manufacturer of electronic components and provider of manufacturing services, has launched a range of resistance thermometers. These are an innovative type of temperature sensor that tracks thermal energy as a function of electrical resistance. Resistance thermometers operate similarly to a typical thermocouple. The main difference is that resistance thermometers make use of the repeatable resistance against temperature relationship of the metal elements to measure differences in temperature. Multi-resistance thermometers work on the same principle. However, they use multiple wiring materials. One of the chief applications of multi-resistance thermometers is their use in averaging the temperatures of processes and containers over time. TT Electronics' DS2101 series of multi-resistance thermometers are said to be ideal for true temperature averaging in challenging application areas.
New Modelling Software
A recent whitepaper from Maplesoft, the provider of thermal management software, explores the demands of designing these solutions for high-performance electronic devices. It examines how employing system-level modelling software in the design process can help combat the problem of overheating that result from the ever-present pressure to miniaturise. It notes, "With higher performance demands than ever, electronic devices are becoming more integrated with sophisticated electronics. In parallel, the pressure to further miniaturise and therefore 'densify' electronic devices is exacerbating the problem of overheating."
ANSYS Software Partnering With Zunum Aero
It was recently announced that ANSYS, the provider of simulation technology solutions, is providing its thermal management software 'ANSYS Fluent' to Zunum Aero. Zunum is designing hybrid-electric systems for the aerospace industry. The ANSYS software is used to perform computational fluid dynamics (CFD) and fluid flow and heat transfer analysis to predict temperature and heat rejection, and to design the aircraft's cooling system. Patrick Noble, the propulsion staff engineer at Zunum Aero, wrote "The Zunum Aero Quiet Electric Propulsor combines low-pressure fans with integrated fault-tolerant electric motors and controllers. In the past, developing such a product would have been very time-intensive and costly. But through simulation the time it takes and the cash investment is slashed. Heat directly affects product reliability, therefore, the temperature of electrical components must remain within a set window."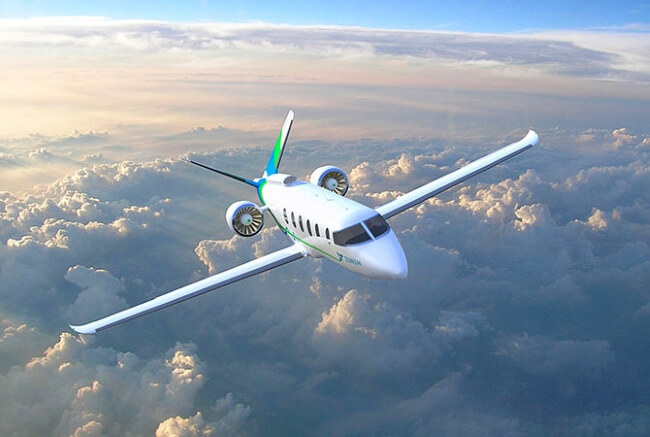 Credit: ANSYS
Outlook
The thermal management market will grow in value at a CAGR of 8%, according to one market study, from $11.1bn in 2019 to $16.2bn by 2024. Growth is fuelled by the rise in demand from the consumer electronics sector as well as ongoing miniaturisation. Thermal management is used primarily in personal computers, laptops, smart-phones, and gaming devices.