Wearable technology isn't new, but from its inception, wearable tech has truly blossomed. While initially, wearables were pretty limited, now they're wide-ranging. These devices vary from wrist-based gadgets to the likes of chest straps and foot pods. Learn what a fitness wearable is, how wearable tech functions, and why you should use one!
What are Fitness Wearables?
A fitness wearable, often dubbed an activity tracker or fitness tracker, is a monitoring device that concentrates on fitness data aggregation. Common metrics might be distance travelled, heartbeat, sleep tracking, calorie consumption, and even fall or crash detection. The name aptly suggests that a device is able to be worn or, well, wearable. 
Often, activity trackers arrive in a wrist-based form factor. Sometimes, these emulate a traditional watch aesthetic with others rocking a square or rectangular watch face. Still, others come in a slim wristband profile. 
What Metrics do Fitness Wearables Track?
Wearables track a variety of metrics. Most commonly, steps taken, distance travelled, heart rate, calories consumed and burned, sleep, and falls or incidents. Distance may be recorded either in steps taken, miles, or both. Many newer wearables such as the Apple Watch Series 4 feature fall detection and Garmin boasts incident detection. Essentially, incident detection uses sensors to determine when an impact occurs and may be used to send alerts when an incident is indicated.
Metrics tracked by fitness wearables:
Distance
Calories
Sleep
Heart rate
Incidents/falls
How do Fitness Wearables Work?
Activity trackers rely on sensors for functionality. Most of the time these sensors are baked into the device itself, though some may be connected wirelessly, like foot pods and chest strap heart rate monitors. Sensors capture data which is typically then stored on the device and eventually sent to companion software where it's processed. The typical set up calls for a mobile app which syncs data from wearables. Many fitness trackers employ personalised algorithms to analyse data and thereby generate accurately categorized metrics.
Heart rate monitors are increasingly common. Typically, chest strap heart rate monitoring devices provided a more accurate reading, but wrist-based heart rate monitors are frequently used. Moreover, the accuracy of these optical heart rate monitors has risen. Likewise, blood pressure monitoring via fitness wearables works with optical sensors. Navigation sensors include GPS, GLONASS, and other satellites, as well as a compass, barometric altimeter, and gyroscope. It's this gyroscope coupled with the accelerometer which allows for the likes of incident detection and fall detection. Fitness trackers may also include a pedometer.
Why You Should Use a Fitness Wearable
The obvious reason you might want to use a fitness wearable is in the name: fitness. For athletes of all skill levels, an activity tracker provides meaningful, actionable metrics. Data aggregated and analyzed shows a trend of overall health and fitness such as faster mile time, lower resting heart rate, and quicker recovery between active and resting heart rate. I use a Garmin Vivoactive HR to monitor my resting and active heart rate, view distance walked (or ran) daily, and to track my runs while recording mile time. It's incredibly useful, and though I enjoy viewing my statistics each evening and at the end of the week, it's over the course of a longer period of time that historical data points become more useful. You can check out your general fitness level when you first started using an activity tracker and monitor how you've improved, declined, or stagnated.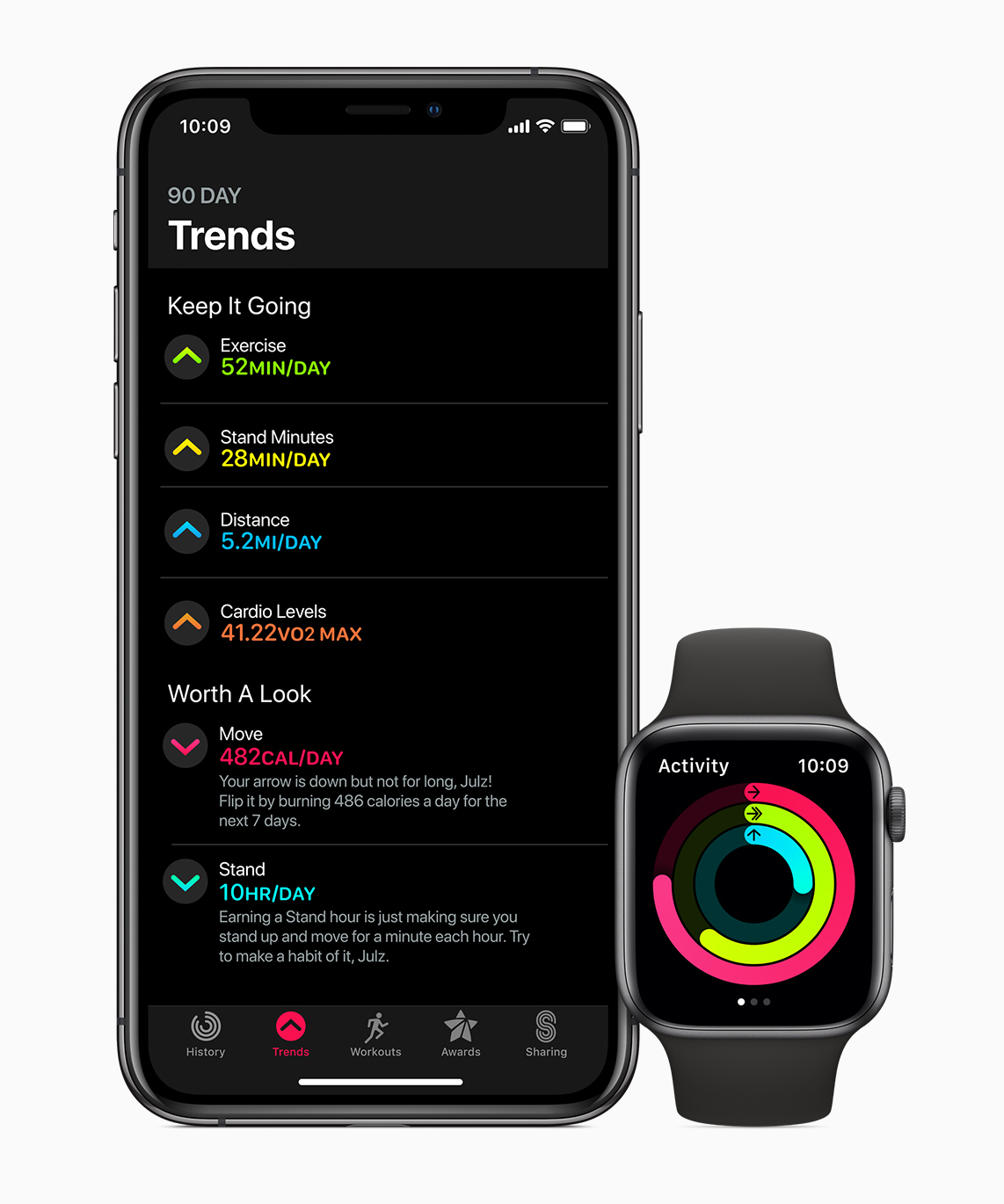 Telehealth benefits from fitness wearables as well. Now, patients can capture important data from the comfort of their own home. In-home blood pressure may be recorded, and the Galaxy Watch Active managed to cram an optical blood pressure monitor into its slim device. Fitbit Ionic users gain the ability to capture glucose levels. The flagship Apple Watch Series 4 boasts an electrical heart sensor for ECG readings, accelerometer, gyroscope, barometric altimeter, optical heart sensor, and ambient light sensors. 
Aside from just capturing data for review and analysis, fitness wearables offer a number of health and safety features. Fall or incident detection can be configured to send alerts to emergency services, or family and friends. Plus, certain manufacturers have begun including mobile payment options such as Apple Pay or Garmin Pay for contactless payment options. With apps for fitness trackers, you can take your Spotify or other streaming services on the go without the need to rely on a phone. In fact, a handful of smartwatches tout the capability to store music onboard. 
Why You Should Use a Fitness Wearable: 
Fitness metric tracking
Health monitoring
Connected devices (mobile payments, music playback)
What is a Fitness Wearable, How Does One Work, and Why You Should Use One: Final Thoughts
A fitness wearable may seem unnecessary or tailored for elite athletes. However, tons of devices like Fitbit wearables concentrate on a fitness beginner demographic. Moreover, fitness trackers, though often associated with working out, is something of a misnomer. Health monitoring is a major upside to fitness wearables. The possibilities are seemingly endless. In addition to tracking my runs and comparing my resting heart rate versus active heart rate, I've configured inactivity alerts to remind me to move around every so often while working, a practice which prevents me from being sedentary and forces me to fully utilize my standing desk. Whatever your motivations, a fitness tracker is a fantastic sensor-driven device which fulfils many duties.