The drive towards the driverless car seems relentless. One day, it is hoped, every motorway will be effectively managed, with drivers surrendering speed and control to improve safety and congestion.
But the British government's recent declaration that it aims to have "fully self-driving" cars on the road by 2021 looks set to derail the technology. The general feeling is that it is too much, too soon.
UK Government at the Forefront of Next Generation Motoring
The February 6th announcement confirmed that a "process is being developed to support the advanced trials of automated vehicles. This involves strengthening the existing code of practice for testing automated vehicles."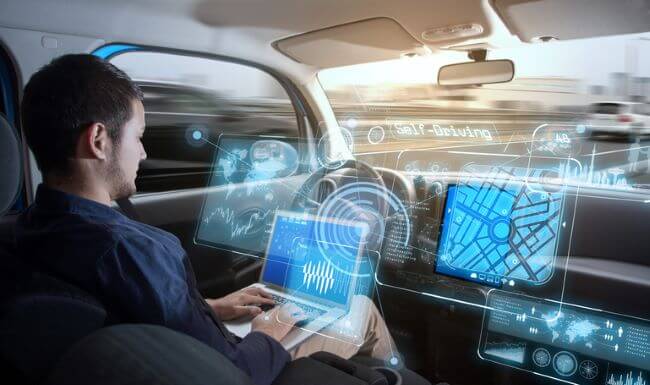 With the UK market for connected and smart vehicles expected to reach £52 billion by 2035, there's clearly a need to put some government support in place. The announcement would have been welcomed by certain major car manufacturers restructuring to adjust to a post-diesel world.
The UK's Automotive Minister, Richard Harrington: "We need to ensure we take the public with us as we move towards having self-driving cars on our roads by 2021. The update to the code of practice will provide clearer guidance to those looking to carry out trials on public roads."
The announcement also stated that "…Advanced trials will not be supported unless they have passed rigorous safety assessments."
So, if this is the case, why the concern?
The Technology Is There: What's the Problem?
Unsurprisingly, experts are sceptical, with issues concerning insurance seeming particularly troublesome. It could also be argued that in an age of increasing road users, better public transport is the answer, not self-driving pods for four or five passengers driving very slowly.
We know that self-driving cars work. We also know that they crash. Much work has gone into the comparative basics of self-driving vehicles, but tests have been conducted in tightly controlled environments.
When self-driving cars hit the streets, things change for the worst. The 2018 case of an Uber car in autonomous mode killing a woman in Arizona is a case in point. Human drivers can injure or kill pedestrians, too, after all - automated driving should be aiming a little higher.
Pedestrians are the only factor. Cyclists and other drivers present challenges to a self-driving car, as do weather and terrain issues. How does a self-driving car react in sudden high winds when a haulage vehicle starts to tip over? Does the vehicle end the journey when severe weather conditions are forecast?
People Power Could Scupper Driverless Cars
There is also the issue of control. Over the next few years, drivers will see the results of this incentive. By making a public declaration of this kind, testing is going to be subject to considerable scrutiny.
Getting it wrong at this stage, in such a public way, could damage the concept of driverless cars for a generation.
After all, it's a hard sell. Who wants to sit in a two-ton box of steel travelling at 50mph without being able to control it? It's human nature to want to take control in dangerous scenarios. A 2016 survey by the RAC found that 62% of drivers were "scared" by the prospect of self-driving cars, compared with 25% who were excited by their arrival.
More devastating is that only 27% thought driverless cars would lead to safer roads, with 51% expecting the technology to cause more accidents due to driver complacency.
Is the Race to Driverless Cars on a Road to Nowhere?
Undoubtedly, applications for driverless technology exist. But it's unlikely we're going to see any meaningful introduction by 2035. Public demand is for cheap fuel, affordable vehicles, and faster commutes. Cars with better navigation, and DAB radio.
No one is shouting for self-driving cars; if automated automobiles cannot guarantee 100% safety, who will buy one?