Embedded World 2022 will see Advantech showcase the latest embedded products, solutions and services in the areas of hardware, software, memory and displays on its 120 m2 stand (Hall 1, stand 207). All products are designed as building blocks for the Artificial Intelligence of Things (AIoT) and Industrial Internet of Things (IIoT).
The embedded specialist will present the NVIDIA Jetson-based box PCs EPC-R7200 and AIR-020 as special highlights. These are designed for low-power edge AI box PCs in AI inference applications.
Their integrated neural network accelerator offers up to 2.3 TOPS, HDR-capable ISP with 375 MPixel/s and a wide range of interfaces for automation, retail, and transport applications.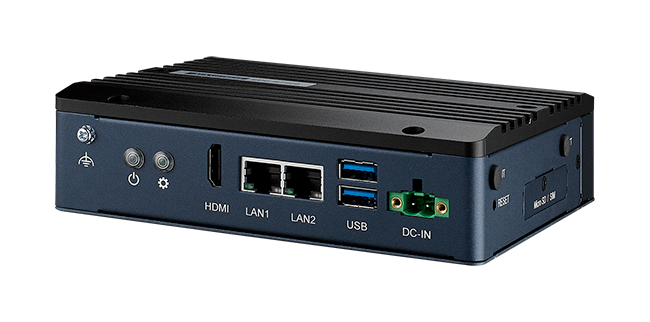 Figure 1: NVIDIA Jetson-based box PC EPC-R7200
In addition, Advantech is bringing the latest generation of Intel Core® and Celeron® processors to its computer modules. Intel CPUs are based on 10nm processor technology, and Advantech implements them on single-board computers (SBCs), COM-Express and COM-HPC.
Intel's 11th processor generation (previously called Tigerlake) is implemented on common form factors:
COM-Express (mini: SOM-7583, compact: SOM-6883, and basic SOM-5883)
2.5-inch (MIO-2375)
3.5-inch (MIO-5375)
Compared with the previous versions, operating speeds are reduced by up to 25%. They are ideal for use in medical devices, image processing, automation, transportation, military and aerospace, as well as other application areas.
Advantech is also introducing a wide range of form factors based on Intel's current Atom x6000 series and Pentium and Celeron N/J series. These include:
COM-Express (compact: SOM-6832; mini: SOM-7532)
SMARC (small: SOM-2532)
2.5-inch (MIO-2363)
3.5-inch (MIO-5152)
Mini-ITX (AIMB-218)
These support iManager and WISE DeviceOn for easy-to-implement update solutions and remote maintenance, significantly reducing operating costs. This makes these products ideal for industrial AIoT and logistics applications.
Meanwhile, visitors can discover more about new additions to Advantech's product range, based on the latest processors from AMD. The Ryzen V2000 and R2000 series mainly target edge computing applications. Boards with AMD processors are available in COM Express, 3.5-inch or Mini-iTX format. Each model features an internal AMD Radeon GPU.
COM-Express (compact: SOM-6872)
3.5-inch (MIO-5376)
Mini-ITX (AIMB-229)
Advantech will also be debuting products based on the new COM-HPC standard. The SOM-D580 is a COM-HPC server module based on the Intel® Xeon® D-2700 processor, while the SOPM-C350 is a COM-HPC client module. The soon-to-be-available SOM-E780, the first EPYC7003 module of its kind, also deserves special attention. The company will also present its in-house developed and manufactured industrial flash and memory applications. In addition, Advantech will showcase a variety of display systems, including LCDs, touchscreen panels and displays for outdoor use.
In addition to a wide range of standard solutions, interested visitors can learn about Advantech Design & Manufacturing Services (DMS), including the many options for customer-specific adaptation of products or the completely new development and production of boards or systems according to customer specifications. The extensive options and services to support customers with product design-in by local Advantech project teams will also be presented in detail.
About Advantech
With more than 8,000 employees worldwide and a 39-year track record, Advantech is a global market leader in innovative products, systems, services and solutions for the world of embedded A-IoT. Its strengths include the comprehensive system integration of embedded hardware and software and customer-oriented design-in services for applications such as Industry 4.0, medical devices, digital signage and gaming platforms. A further focus is on tailor-made, customer-specific solutions (Advantech DMS), which, among other things, can enable significantly reduced time-to-market by using the broadest range of embedded standard products worldwide.
Advantech in Europe
As a leading provider, Advantech Europe BV offers the broadest range of embedded products, solutions and design-in services. With more than 25 years' local presence in Europe, the company also provides integrated building blocks and customer-specific adaptations and developments for A-IoT solutions, including everything from sensor nodes to embedded PCs and gateways to IoT cloud platforms. More than 550 employees are on-site to serve our customers across Europe.
Press Contact 
Advantech
Knud Hartung
Ref: ADV321A