Analog Devices Inc. has been ranked as one of the utmost sustainable companies in the Corporate Knights 2019 list of the 100 Most Sustainable Corporations in the World.
More than 7,500 global corporations with annual revenues of more than $1 billion were assessed by Corporate Knights, a Canada-based media and investment research firm which is a specialist in clean capitalism. This assessment is based on 21 key performance metrics which cover supplier performance, resource management, clean revenue and employee management; including leadership diversity. All of that work goes into the 100 Most Sustainable Corporations in the World annual list. 2019 is the third consecutive year that ADI has risen in the rankings. Previously, the company was forty second in 2018 and seventy eighth in 2017. This year, ADI came seventeenth.
"We are delighted to be recognised once again for our strong commitment to economic, environmental, governance, and social sustainability," said ADI president and chief executive officer (CEO), Vincent Roche. "At ADI, we have long prided ourselves in setting increasingly ambitious goals in these areas and driving aggressively to meet and exceed them across our global footprint."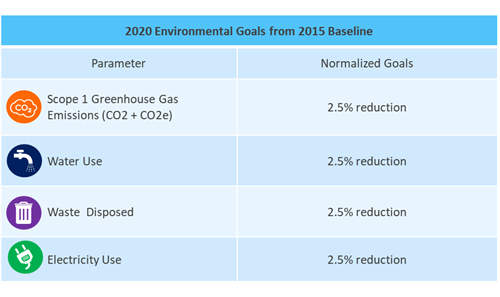 Sustainability
For ADI, sustainability means being aware of the larger role the company plays in the environments and ecosystems created by its diverse array of technologies, customers, and end markets. ADI is one of four US companies in the top 20 of the top 100 list. ADI pursues a business model and practices that mean good stewardship of its resources and innovation-driven growth which benefit employees, customers, investors, partners and communities.
Of Corporate Knights 21 key performance metrics, the clean revenue metric, which was introduced in last year's ranking, now accounts for 50% of each company's score. Clean revenue measures the percentage of revenues earned from products or services that have environmental, or well-defined social benefits. This is also broadly what is meant by the term clean capitalism.
When analysing the performance metrics, publicly disclosed data is used by Corporate Knights. For the clean revenue metric, the sources include, United States Bureau of Labor Statistics, Statistics Canada, Climate Bonds Initiative, Eurostat, the European Commission's High-Level Expert Group in Sustainable Finance and private sector rating agencies.
According to Corporate Knights, its Global 100 companies have a lower CEO-to-average-worker pay ratio than an all-country world index of corporations. The Global 100 pay ratio is 76:1, while the wider world index is 140:1. The Global 100 also pay more taxes, on average 18% of earnings before interest, tax, depreciation and amortisation, compared to 16% for corporations at large. They also have more women on their boards than the wider world index population. And those male and female executives' pay are more often linked to greener outcomes in the Global 100. Almost 60% of Global 100 firms have a sustainable-linked renumeration, against less than 20% for the world index.