Barcelona's huge Mobile World Congress event may have been cancelled because of fears regarding coronavirus but the Embedded World electronics exhibition in Nuremberg went ahead despite some high level cancellations from companies like STMicroelectronics and Microchip. 
Engineers like this show because of its dedicated focus on technology and the fact the event always sees the unveiling of new systems and products. We take a look at some of the highlights released on the first day of the event.
Boosting automotive cybersecurity is already recognised as an urgent requirement particularly after teams of Chinese technicians published videos showing how easy it is to hack Tesla's. 
Embedded analytics technology company UltraSoC announced a boost to its automotive cybersecurity offering with the launch of the CAN Sentinel, a new IP that adds a hardware-based layer of security into the automotive interconnect standard CAN Bus. 
It sits on the bus and monitors the transactions that are going on with a vehicle's electronic control units (ECUs). In doing so it identifies suspicious activity thereby preventing malicious messages and thwarting attacks. 
CAN Sentinel is configurable with user-defined security rules, providing protection against common exploits such as frame spoofing and allowing the system to be upgraded as the type and sophistication of attacks evolves. 
Developed as part of the Secure-CAV Consortium of which UltraSoC is a member, it integrates with the wider UltraSoC secure embedded analytics and monitoring architecture.
Since its creation almost 30 years ago, the CAN (controller area network) bus has become ubiquitous in the automotive industry. Unfortunately is has also become recognised as a cyber-security vulnerability in cars. A number of high-profile attacks like the Miller-Valasek Jeep hack have exploited its weakness.
Cyber-security is a very well-documented concern for the automotive industry not the least because it is one of the main causes of product recalls which are thought to cost the car makers around €30 billion a year. 
Moving on from car security to the security of that essential item of technology in your pocket or handbag, the mobile phone, the eSIM technology in the Samsung Galaxy Z Flip comes from G+D Mobile Security and is described as simplifying over-the-air activation of mobile phone contracts.
The Z Flip is equipped with an eUICC (embedded Universal Integrated Circuit Card) from G+D Mobile Security, which is permanently integrated into the smartphone. It also works with the eOS (embedded Operating System) from G+D Mobile Security. What is really handy for users is they can download their SIM profiles to this chip securely, which actually makes the age-old process of inserting a physical SIM card into the smartphone a thing of the past.
The eSIM technology makes it easier for users to activate their mobile phone contracts via online download by eliminating the need to order SIM cards at the start of a contract or when changing providers. As a result, different SIM formats no longer pose a problem. Users can simply activate a local mobile phone provider of their choice.
The eUICC embedded in the Samsung Galaxy Z Flip uses the eOS operating system which meets current GSMA requirements for consumer device interoperability. It is the most widely used and deployed operating system for eSIM activation.
Crystal Ball Gazing
Nuremberg's Embedded World event is not just about the unveiling of new electronics products its also a forum for industry experts to talk about current problems, their solutions and also try a spot of crystal ball gazing on what the future may hold for the industry.
Senior director of automotive software at Nvidia Prof Dr.Ing Ralf Herrtwich is researching exactly how artificial intelligence (Ai) will impact on and be exploited by autonomous car designers.
Herrtwich believes that for an autonomous vehicle to achieve its ultimate function (i.e. work) it must be able to cope with, understand and analyse the complexities of road situations going on around it.
What this means in simple terms is the autonomous car must know what the road looks like and where it is allowed to go, it must also have a spatial awareness relative to other road users and not only that but predict by their movement how they are likely to react. 
This is no easy task and reminds me of a recent documentary on the outstanding football player Lionel Messi. He has a natural brain function which means he unwittingly analyses the movements of the opposing teams players in the early stages of the match.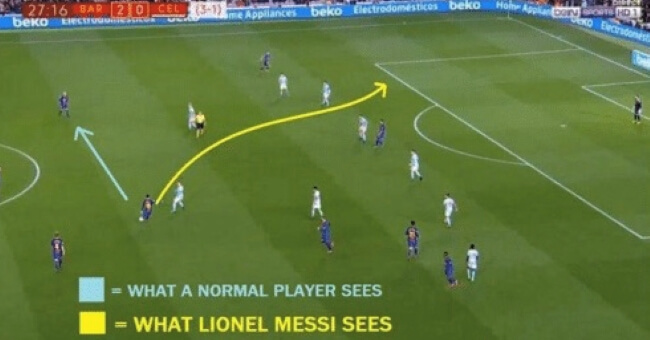 Football fans know that Messi can appear to be doing very little for a large part of the game and indeed the running statistics of his performance shows he does not do a lot of that. However, his brain has already absorbed the information about his opposition and their patterns of play and individual skill characteristics. He than goes about exploiting the weaknesses in their game that his natural analysis has identified and the goals start coming.
An autonomous car will have to do something similar and for me once I see a car successfully drive itself around the Arc de Triomphe five times in a row I might start truly believing they are a feasible reality.
But getting back to Prof. Herrtwich he sees something similar to my point about the Arc de Triomphe test but in much more scientific terms. He believes that developers must test autonomous driving technology on at least millions of miles of dynamic road conditions and encounter a near-infinite range of scenarios to statistically prove it drives safer than humans. Simulation enables developers to test everyday, rare and dangerous road situations that may be difficult or impossible to replicate in the real world.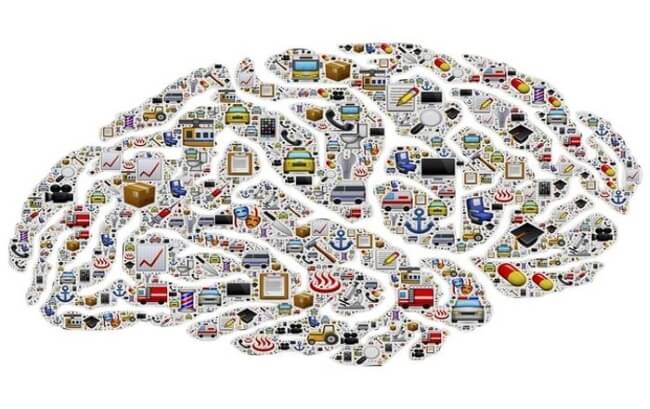 Apparently, the Nvidia Drive Constellation provides a way to test self-driving technology in any possible weather, traffic condition or location, as well as unusual and dangerous situations. These tests are repeatable and scalable, enabling comprehensive validation before cars are either unleashed on the road or locked up in a garage. 
Still on the subject of Ai, Edge computing specialists ADLINK Technology used the Embedded World event to show off its Ai-on-Modules. These modules enable customers to create their own Edge Ai systems. ADLINK has developed AioM products in collaboration with semiconductor companies NVIDIA and Intel and has formulated a hardware optimisation strategy to help designers, system integrators and OEM customers address performance, size, weight and power requirements for Edge Ai applications. 
Health Market
Moving onto medical matters the global health market for electronics is predicted to reach nearly €7 billion in five year's time and because of the safety requirements in that sector its not surprising that strict regulations are applied and these are set to get even more stringent this year
Stricter regulations in medical technology will take effect from May 2020. Among other things, a globally uniform labelling of medical products is mandatory. This is in bid to prevent product piracy which can lead to inferior products being used in health-risk areas.
The new MDR (Medical Device Directive) focuses on the Unique Device Identification Code (UDI) introduced by America's Food and Drug Administration  which is in effect a globally uniform marking system. According to this system, all medical devices must be labelled uniformly so that they can be traced seamlessly back along the entire supply chain.
This code must be machine-readable, in plain text and permanently embedded in every medical device so the product can be matched with a master data entry in a central database.
Manufacturing Solutions Company Trumpf now says it can offer a package for medical technology manufacturers needing to meet this requirement. 
"The customer receives a system from us that is not only equipped with the marking laser best suited for his products, but also with the necessary image processing software," explained Klaus Löffler, the managing director responsible for sales and services in laser technology at Trumpf. "This also includes sensor technology with which the customer can create, apply and read out the UDI code. In other words, everything that the MDR regulation requires of him. In this way we put stop product piracy and ensure trust in those manufacturers who produce with our lasers."
Called black marking, it leaves a deep black identification marking and is particularly interesting for surgical instruments. Such a laser marking on a medical instrument is corrosion-resistant. The instruments can be cleaned and disinfected several times a day without showing corrosion. 
A Flash Solution
GigaDevice, a provider of non-volatile memory and 32bit microcontroller technology announced the first products in its new generation of high-speed quad and xSPI-compliant Octal SPI NOR Flash, the GD25LT256E and GD25LX256E. 
The company says the GD25LT series is the first high-speed quad NOR Flash solution in the industry that is compatible with existing products. 
Essentially it is an Octal NOR Flash solution developed for applications like automotive, Ai and IoT that require fast read/write speeds of massive data whilst simultaneously offering a quick response following system power-up.
High density and performance NOR Flash is used to store system code and application data. It enables random access, high reliability, fast R/W rate and code execution. With the continuous upgrading of drive and interface technologies for autonomous driving, 5G and Ai, NOR Flash is considered to be a good choice for code storage applications in IoT devices. 
Automotive applications must have dashboard and screen information loaded up and running almost instantaneously. Ai applications require quick system response speed to call the stored algorithm in time to perform calculations, while ensuring zero failures, and IoT applications need to perform Execute-In-Place (XIP) to complete the reading of code data in the shortest time. 
These all must have very good reliability and high data throughput. The existing SPI interface is limited to the number of I/Os and the clock frequency which has become a bottleneck for system performance improvement. 
GD25LX256E is a maximum clock frequency of 200MHz and a data throughput rate of up to 400MB/sec. Its Octal SPI protocol and package specification are compliant with latest JEDEC JESD251 standard. 
An integral ECC algorithm and CRC check function extend product life while improving reliability. Its DQS and DLP capabilities provide protection for high-speed system design. 
And The Winner is…
Finally, the Embedded World event is not all about showing off new technology, there are prizes to be won and embedded software specialist Crank Software won first place in the software module at the show and was presented with an Embedded 2020 Award for its work on its Storyboard hybrid rendering technology.
Commenting on the win Brian Edmond, president and co-founder of Crank Software, said the company's growth and product success was in response to the rising demand for UIs rich in sophisticated graphics and hardware performance. "Customers today expect that a touch screen is going to perform a certain way and its up to manufacturers to deliver and exceed that customer expectation, which otherwise can be a deal-breaker." 
Storyboard's hybrid rendering innovation is said to solve the challenge of sophisticated graphics draining battery power which can force embedded developers to skimp on features and functionality. With Storyboard, customers can now use the 2D and 3D GPUs more efficiently, by dynamically assessing the content to be rendered and automatically rendering that content using the most appropriate, power-optimised GPU.